Here's What You'll Receive
Motivated Seller Data Feed - 1 Full Year ($1,559 Value)
150 Skip Trace Searches ($450 Value)
Cash Buyer Data Feed - 1 Full Year ($249 Value)
$1MM No Fee Funding / Verifiable P.O.F. - 1 Full Year ($2,400 Value)
Exclusive Custom Comps System ($599 Value)
Virtual Training with Cam - 2 Tickets ($997 Value)
Need Help?
We see our customers as the most important part of our business and that's why we have our own extremely dedicated and knowledgeable client support team on site.
Call us at 1-888-845-5219
Monday-Friday 8:30AM - 8:00PM EST
Rest Assured
100% Satisfaction Guaranteed!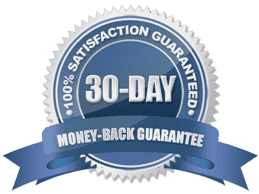 Privacy
We will not share or trade online information that you provide us (including email addresses).
Security
All personal information you submit is encrypted and secure.
Trusted By Our Customers
What recent clients are saying...
I am both thrilled by and grateful for my affiliation and alignment with Cam's organization, complete with its vast array of tools and training was one of the smartest decisions that I've ever made in my young real estate investment career. My membership has been paid for several times over by a $41,000 deal that I closed with Cam's help and his no-fee transaction funding!
I am forever grateful! I just closed on a deal I found using Cam's system where I was able to get the property under contract for $100K and sold it for almost $160K... making a $58,101 profit and I paid nothing on fees using Cam's funding, zip-zero-nada-zilch!
Cam, I appreciate all you do for this industry! I just did my 4th deal with Cam. For this last one I found a motivated seller using Cam's system, put it under contract for $53,603.90 and funded it using Cam's No Fee Funding... for a $10,146.10 profit!
I just closed my first deal using Cam's system where he funded my deal for $155,650.71 and I brought home a profit check of $43,247.06!